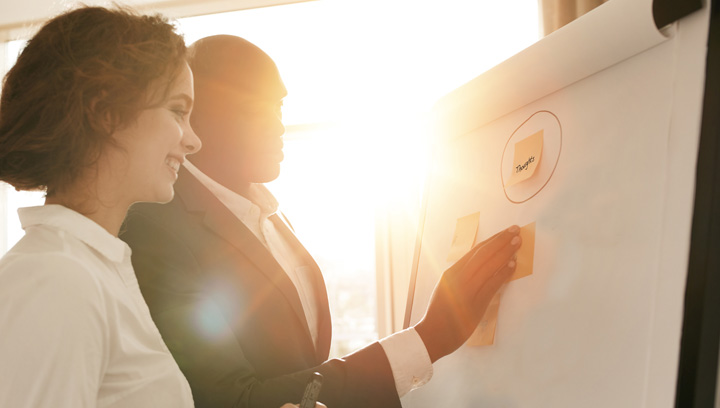 Coaching at our Scottish centres
Coaching is a process that focuses on a specific issue. It involves setting goals and working towards these, overcoming any difficulties or problems along the way. First Psychology's  coaches will work with you, providing motivation, support and substantial psychological experience to enable you to achieve your goals.  We offer three types of coaching: personal development coaching; life coaching; and careers / executive coaching.
Types of coaching
The concept of coaching stems from high performance sport, in which sports people are coached to develop skills and enhance their performance. This approach is now used by people in day to day life to enhance their potential at work or in life more generally. The process involves identifying an individual's specific goals, developing a plan, overcoming any barriers and then achieving the goals.
Personal development coaching:  Sometimes we are held back or troubled at home or work by particular issues that may recur. Common issues include:  lack of assertiveness/ability to say no (or yes);  procrastination; fear of public speaking;  managing anger; and  dealing with conflicts. Personal development coaching can help you work on a specific area to overcome the difficulties you are experiencing, so you can achieve your desired goals.
Life coaching:  Sometimes people struggle to remain focused and lose sight of what they want. This can lead them to feel unsatisfied. Life coaching aims to focus on areas of your life that are not serving you as well as you wish and involves you setting and working towards goals in these areas.
Careers coaching/executive coaching:  We are able to offer you work-specific coaching, which aims to help you achieve specific goals in the context of your working life. This type of coaching may use a range of psychometric instruments to assess your strengths and developmental needs, and use these to help focus the goals being set.
Why is it important to work with a psychologist?
When aiming to reach a goal, people often have to deal with personal 'demons'. These may be fears, worries or previous bad experiences. Coaching psychologists are particularly skilled at managing these aspects of the process and are able to provide a strong focus on psychological aspects. This is often known as 'the inner game' in sports coaching and it is now believed to be one of the main differences between success and failure.
Working with organisations
Our coaches can work with your organisation and teams to improve performance. We will design a package specifically for your organisation to meet your unique requirements, so please  get in touch for more details of how we can help you achieve your organisations goals.
More information
Whether you are an individual or an organisation, please feel free to  contact us  with any questions you may have about coaching at our centres, or to book an appointment with one of our practitioners.