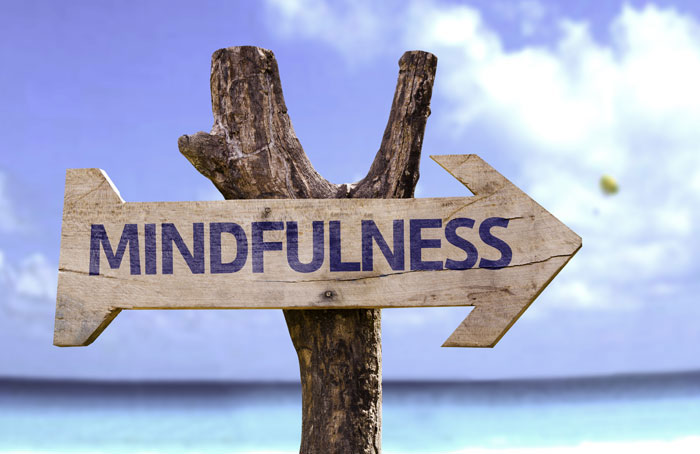 A certificated foundation course in 'mindfulness-based stress reduction' MBSR

MBSR is the original eight week course, designed by Jon Kabbat Zinn at University of Massachusetts, from where mindfulness has become a global movement. This course is the foundation for your personal practice and the launch pad to becoming a professional mindfulness trainer.

Mindfulness Training is about 'waking up' to be with reality as it is, with an open, non-judging mind. Mindfulness has roots in Buddhism, however this is a non-religious course that is about opening to our own experience. This is not about trying to attain any state of relaxation, nor is it all about meditation, it is about developing an awareness of how things really are, without grasping them at wishing they were different. Mindfulness is the practice of waking up out of our usual autopilot, stopping the old record playing, the 'same old story' in your mind. The 8-week course is a foundation for living in a wholesome, embodied way.

The 8 week course is an immersive experience, each class is three hours of practice, inquiry and discussion and there is continual home practice between sessions. Over the course duration you will eat, sleep and breathe mindfulness! So that by the end you will have integrated it into your daily life and come some way to establish it as a way of being. In addition, a full day of silent (guided) practice is included that is a chance to really shift old habits. Mindfulness Training is an excellent foundation in restoring clear connections with yourself, others and the world.

If you decide that you wish to go further with your mindfulness training and become a mindfulness trainer, then this 8-week course is the foundation that will allow you to progress to further training, such as teaching mindfulness in schools or mindfulness for the workplace. Certification that you have completed the MBSR 8-week course can be awarded if you attend the majority of sessions and the silent practice day.

Cost and Venue
£199
When and where?
tbc (no dates planned at the moment)
Booking
No available at present

Terms and conditions of booking
A. Your booking
Please note your booking is not complete until we have received payment in full from you (if applicable) and issued you with a written confirmation of your booking by email. Please do not assume you have booked a place until you have received this confirmation from us. Payments may be made using debit or credit card, but please note, we do not accept American Express.
B. Cancellation policy
We offer a cooling off period of 48 hours following receipt of the email from us confirming your booking. You must contact us in writing during this period by emailing info@firstpsychology.co.uk to notify us of your wish to cancel your place/s. If such a notification is received, we will refund any payment that has been made in full. If no such notification is received during this period, no refund will be possible under any circumstances.
C. Running of the workshops
Please note that each workshop will only run if the minimum number of participants register by the cut off date (7 days prior to the commencement of the event/course). You will be notified as soon as possible if we are unable to run the workshops you have booked and in such circumstances we will make a full refund of any fee paid. Please note that First Psychology reserves the right to decline an offer of a place at any time, and to make a partial or full refund of any fee that has been paid.
D. Changes to the programme
Every attempt possible will be made to deliver the programme as advertised, however, where unforeseen circumstances arise, First Psychology Scotland reserves the right to make changes to the workshops without offering a refund. Where change(s) has been made, every attempt will be made to notify you in advance, where possible.
E. Privacy Statement
First Psychology Scotland will use your data to send you information and updates relating to the workshops you are booking. We will not share your data with any third parties other than those contracted to carry out work on our behalf in relation to this booking.

We would love to be able to send you updates about courses, events and First Psychology's news. If you would like to receive these updates, please ensure you tick the relevant checkbox when proceeding with your booking so that we can add you to our mailing list. We promise we will not bombard you with mailings and you will always be able to unsubscribe if you no longer wish to receive them in the future.
F. Transfer of Registration

You may not transfer your place to another person under any circumstances.

G. Partial refunds due to non-attendance or missed sessions
We do not offer partial refunds (for paid events) under any circumstances.